Paint & Wine
Studio Business Consulting

Paint & Wine Studio Party Photos

"Our paint, Your wine, One fun time!"


Now based in The Golden Isles,
Atlantic Coast of Georgia!

CLICK HERE to learn how to open your own "paint and wine" oriented business! We've co-created 23 independent studios since 2010!

Voted #1 balance between a
party and painting class!
Teaching "Fun With Paint" since year 2000!




"Sip & paint" classes, where you bring your own wine or favorite beverage and enjoy painting an amateur piece of art in a creative social setting!


100% amateur painting fun! Excellent date, girls night out, birthday party, and team-building event in your town!

NEW BUSINESS SEMINAR dates! Start your own "sip & paint" business with our expert training! NOT a franchise! Click here!



Celebrating over 5 years in "sip & paint"
and 30 years as an art business!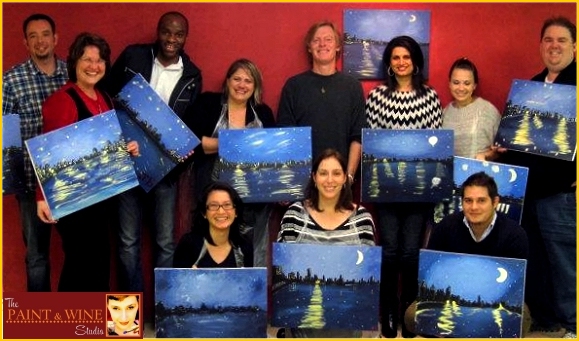 CLICK HERE to see our schedule of upcoming Paint & Wine Studio Business Seminars! Avoid thousands of dollars in fees and royalties that the big franchises want to charge you!